Hotel Injuries Rise in the Summer: How to Stay Safe
Hotels provide travelers with a safe place to stay when away from home.
Aside from the amenities they provide, their most important job is to keep their guests safe.
Hotels are responsible for providing an environment that is safe for their guests and their employees. The hotel should be inspected on a regular basis and maintained daily.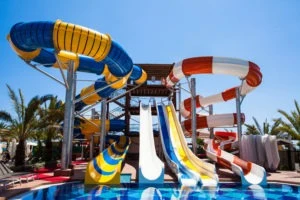 Waterparks are great place to go in the summer to cool off and enjoy a day in the sun with your friends and family. It is important for families to know, that although these parks are designed for entertainment, any waterpark can present
hazardous
conditions if they are not properly maintained, and safety rules are not followed. Distracted operators of waterslides, debris...