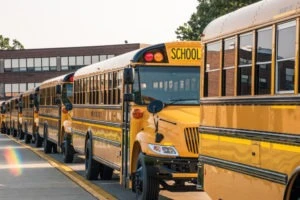 School is back in session. More cars, students and buses on the road can change your morning routine.
It is important to keep in mind that more people on the road may mean a longer commute.
Take your time, avoid all distractions and give yourself plenty of time to get to your location.
Parents, drivers and students can follow these important safety tips to ensure everyone's safety this...