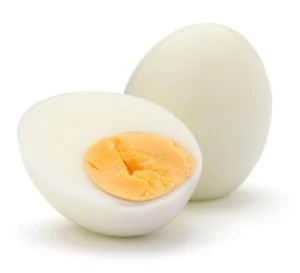 Boiled Eggs Sold at Walmart, Giant Eagle and More Recalled for Possible Listeria Contamination.
Almark Foods is recalling more of their boiled egg products due to a possible listeria contamination. The recall was issued nationwide and affects items sold at Walmart, Giant Eagle and more.
More than 30 different products are being recalled under various names. To see the full list check the FDA's website.
The recall includes all hard-boiled eggs manufactured at Almark's Gainesville, Georgia facility. This includes all retail, pillow pack, pouch pack, frozen diced and protein kit products.
The affected product can be identified by viewing the printed "Best If Used By" date on the product package. If the "Best If Used By" code starts with the prefix "G", the product was manufactured at the company's Gainesville, Georgia facility and is included in the recall.
For Protein Kit products, consumers are advised to check the code on the actual egg package within the kit.
The products were distributed nationwide. Consumers are urged to discard any recalled products and may contact Almark Foods' Customer Helpline at (877) 546-0454 Monday through Friday, 8 am to 5 pm EST.
The CDC believes the recalled egg products have sickened people in Florida, Maine, Pennsylvania, South Carolina and Texas. One person in Texas has died and four others were hospitalized as a result of the infection.
Symptoms of a Listeria infection can include headache, stiff neck, confusion, loss of balance and convulsions in addition to fever and muscle aches.
Recovering compensation after an injury from a defective product
For a free legal consultation, call 412-661-1400
If you can prove that your food poisoning or food related illness or injury was caused by a contaminated or misbranded food product, you may be able to pursue a product liability claim against the business that sold or prepared that food product. You should also contact your local health department to report the incident.
A claim against the negligent business or manufacturer for food poisoning or food related illness or injury will seek recovery of medical bills, lost wages, out of pocket expenses and pain and suffering.
If you or someone you know have been injured or diagnosed with food poisoning due to a contaminated or misbranded food product, call Berger and Green at 412-661-1400 to schedule a free consultation with a personal injury lawyer in Pittsburgh today.
Source: CDC, "Outbreak of Listeria Infections Linked to Hard-boiled Eggs"
Call or text 412-661-1400 or complete a Free Case Evaluation form