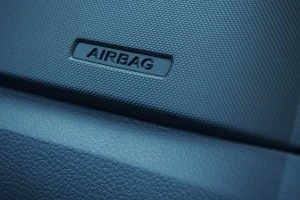 The automobile manufacturer, Toyota, is recalling 1.7 million more vehicles due to defective Takata airbags. The Takata airbag recall is the largest automobile recall in U.S history that includes 19 automobile manufacturers and over 42 million vehicles.
The latest recall involves airbags in Toyota models including the 2010- 2016 4Runner, the 2010-2013 Corolla and Matrix, and the 2011-2014 Sienna.
Also included are Lexus models including the 2010-2012 ES 350, the 2010-2017 GX 460, the 2010- 2015 IS 250C and 350C, the 2010-2013 IS 250 and 350 and the 2010-2014 IS-F. Also included is the 2010-2015 Scion XB.
The faulty Takata airbags have been responsible for 23 deaths and hundreds of injuries world-wide. The inflators carry the risk of exploding when deployed, releasing sharp, metal fragments.
If you want to see if your vehicle is included in the recall, visit Toyota's website for more information.
Recovering compensation after an injury from a defective product
It is a manufacturer's responsibility to make sure their products are safe for consumers. If someone is injured due to a defective product, a product liability claim may exist.  A claim may be pursued to pay for damages caused by the defective product such as medical bills, missed time from work and pain and suffering.
For a free legal consultation, call 412-661-1400
If you or someone you know has been seriously injured by a defective product, it is important to contact a personal injury attorney to review your rights. Call 412-661-1400 to schedule a free consultation with a personal injury lawyer in Pittsburgh at Berger and Green today.
Source: The Washington Post, "Toyota recalls 1.7M vehicles in N. America to fix air bags"
Call or text 412-661-1400 or complete a Free Case Evaluation form