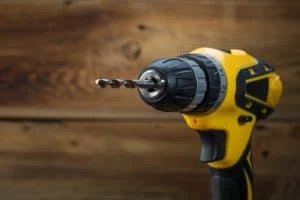 The well-known tool manufacturer, DeWalt, has recalled 122,000 of their drills due to a potential shock hazard.
The drill's wiring can come in contact with internal moving parts causing a shock hazard.
How to know if your drill has been recalled
The recall was issued for two drills: DeWalt DWD 110 and DeWalt DWD 112.
Both drills were sold at Home Depot, Lowe's, Amazon and more stores nationwide and online from September 2017 through November 2018.
The drills sold between $60.00-$70.00.
If your drill has been recalled, you should discontinue using the drill and contact DeWalt at 855-752-5259 or online at www.dewalt.com for a free repair.
For a free legal consultation, call 412-661-1400
Recovering compensation after an injury from a defective product
It is a manufacturer's responsibility to make sure their products are safe for consumers. If someone is injured due to a defective product, a product liability claim may exist.  A claim may be pursued to pay for damages caused by the defective product such as medical bills, missed time from work and pain and suffering.
If you or someone you know has been seriously injured by a defective product, it is important to contact a personal injury attorney to review your rights. Call 412-661-1400 to schedule a free consultation with a personal injury lawyer in Pittsburgh at Berger and Green today.
Source: Wavy.com, "DeWalt recalls 122K drills over shock hazard"
Call or text 412-661-1400 or complete a Free Case Evaluation form