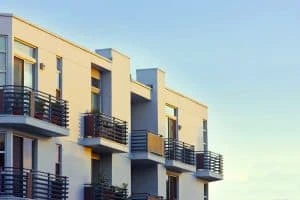 Injuries from Balcony Falls: Who is at Fault?
Falling from a balcony is usually never the victim's fault. Structural problems, improper railing height and not being built to code are just a few causes of why a fall can occur. If maintained and up to code, balconies are safe for individuals to use.
Most of the time, balcony falls occur at hotels, apartment complexes, office buildings and homes. It is the property owner's responsibility to keep their premises safe. This includes the maintenance of all balconies and making sure they meet and stay up to date with local codes.
If an individual falls from a balcony, the injuries they sustain can be severe, disabling and sometimes even result in death.
Injuries that can occur when an individual falls from a balcony are broken bones, spinal cord injuries and traumatic brain injuries to name a few. Balcony falls can be deadly. These types of accidents can affect your quality of life forever. That is why it is important to pursue a premise liability claim to recover the damages you sustained due to someone else's negligence.
For a free legal consultation, call 412-661-1400
Recovering compensation after an injury.
At Berger and Green we represent individuals involved in balcony falls and their families when a wrongful death claim must be pursued.
It is always a property owner's responsibility to keep their premises safe. If you have been injured from a balcony fall, contact an experienced personal injury attorney right away. It is important when pursuing a premise liability claim to collect evidence before any repairs are made or any materials are disposed of. Contact the personal injury attorneys at Berger and Green at 412-661-1400 for a free no obligation consultation.
Call or text 412-661-1400 or complete a Free Case Evaluation form