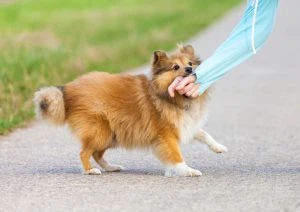 You do not need to get a tetanus shot after a dog bite. However, The Cleveland Clinic notes that getting a tetanus shot, or at least ensuring that you are up to date on your tetanus shot, is often a worthwhile precaution after getting bitten by a dog. A doctor may order a tetanus booster if your wound is dirty or you had your last shot more than five years ago.
If you get bit by a dog, take measures to prevent infection. Get medical care and tell your doctor if you are unsure about when you last received a tetanus shot. Once you take care of your health, you can hire one of our lawyers to file a personal injury claim against the dog owner.
Tend to Your Wounds and Get Medical Attention After a Dog Bite
Dogs do not receive the same oral care that humans do. Their mouths can house harmful bacteria, which can lead to health complications after a bite. Healthline lists steps you should take to protect your health after suffering a dog bite, such as:
Clean your wound with soap and water and apply antibacterial lotion

Cover the wound with a clean bandage

Monitor the injured area, as the effects from a dog bite may vary in severity
Other signs could indicate that your dog bite wound is serious. If the dog bite wound becomes warm to the touch, continues to bleed, leaks pus, becomes excessively swollen or red, or has visible bone or muscle, you may want to seek further medical attention right away.
Inquire about the shot history of the dog that bit you, if possible. Ask the owner for the contact information of their veterinarian for more details. If the dog is not up to date on vaccinations, you could be at a heightened risk of infection. If you are unsure about the dog's vaccination history, be sure to seek medical attention immediately.
For a free legal consultation, call 412-661-1400
Dog Bite Infections Can Be Serious and Cause Health Complications
Capnocytophaga is a serious infection that can result from a dog bite, according to the Centers for Disease Control and Prevention (CDC). The CDC notes that approximately three in every 10 people who develop a severe infection pass away, underscoring the seriousness of being bit by a dog.
The CDC adds that other possible outcomes of capnocytophaga infection are:
Amputation of an affected limb

Heart attack

Fever

Headache

Gangrene

Stomach pain

Pain in your muscles and joints

Kidney failure
You may suffer other unpleasant and possibly fatal symptoms due to a dog bite infection. Because dog bites can have serious health consequences, dog owners must keep their animals restrained at all times. They may be held liable for damages if they fail to do so.
Continue Seeking Additional Medical Care as Needed
If you have complications from a dog bite and you need additional treatment, follow through with your doctor's orders. This is crucial for your health and for your injury case.
Take necessary medications, any recommended tetanus booster, and attend important follow-up appointments — otherwise, the other party could claim you made your injuries worse. Get the care you need to protect the potential value of your settlement or award.
Recoverable Compensation After a Dog Bite in Pennsylvania
According to the Pennsylvania Department of Agriculture, dog owners must control their animals, and if they fail to do so, they can be liable for damages. Local laws in the state can also detail requirements for dog leashing and control, and violation of these laws may lead to fines and other consequences for negligent dog owners.
A lawyer from our team can help you pursue any compensation that you are entitled to collect as a dog bite victim, including financial coverage for:
The cost of shots, including a tetanus shot

The cost of medical care to clean, sterilize, stitch, and wrap your wound

Lost income from needing to stay home and recover from your dog bite wounds

Treatment for psychological trauma related to your attack

The cost of transportation if you are unable to drive because of your wounds

Permanent disability, scarring, or disfigurement

Past and future pain and suffering
The dog owner could be held responsible for your dog bite injuries and losses. We can build evidence to show that the owner is liable.
Click to contact our personal injury lawyers today
How Our Attorneys Can Help You with an Injury Claim After a Dog Bite
A lawyer from our team can handle every step of your personal injury case. We can represent you in negotiations to reach a settlement or in a trial to receive a judgment. Additionally, your lawyer may also do the following:
Defend your rights

Gather evidence

Determine your damages

File all necessary paperwork

Ensure your lawsuit reaches completion

Advise you through the legal process
We can handle your legal needs so that you can focus on your recovery.
Our Attorneys Will Work to Prove Negligence
Negligence is the basis for a personal injury claim. Your lawyer will aim to prove that the dog owner, and any other responsible parties involved, was negligent by:
Showing that the dog owner owed you a duty of care, which was to protect you from their dog's dangerous behavior

Establishing that the owner did not protect you from their dog and, in failing to do so, violated their duty of care to you

Showing that the dog bite resulted in your damages
We will work to prove negligence based on evidence. We can use a variety of sources to prove that the dog bit you and that the owner is liable.
Complete a Free Case Evaluation form now
The Statute of Limitations Restricts Your Time to File Suit
The statute of limitations is a law that limits your time to file suit. These deadlines vary by state.
In Pennsylvania, you generally have two years from the date of your dog bite to file a personal injury lawsuit (per 42 Pa. CSA § 5524). Begin your case promptly so that you can:
Protect your legal options

Have the chance to seek compensation

Give your legal team time to build a strong case
If you hire us, our dog bite lawyers can ensure that your lawsuit is filed before the deadline.
Call Berger and Green Today for Legal Help After a Dog Bite Injury
Contact Berger and Green to learn more about your legal options. We can tell you if you have a valid injury case and explain your next steps.
Reach our team today at (412) 661-1400 for a free consultation.
Call or text 412-661-1400 or complete a Free Case Evaluation form