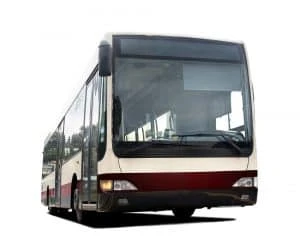 A Port Authority Bus and a car collided on the Fort Pitt Bridge. The accident happened yesterday around 4:55 p.m. in the inbound lanes of the Fort Pitt Bridge. The lanes were blocked during rush hour due to the accident.
Police have reported that none of the occupants of the car were injured in the accident. One person on board the Port Authority Bus was taken to a hospital for treatment of head, neck and elbow injuries.
Port Authority and police are investigating the cause of the accident at this time.
Recovering compensation after an accident.
In an accident such as this, the victims may file a personal injury claim against the at-fault party. Filing a claim will help pay for damages caused by the accident such as medical bills, wage loss, and pain and suffering. Bus accident claims can become quite complex, as often there may be multiple parties injured. It is important that you contact a personal injury attorney. Call 412-661-1400 to schedule a free consultation with a car accident lawyer in Pittsburgh at Berger and Green today.
For a free legal consultation, call 412-661-1400
Source:
WTAE, "One person hospitalized after car, Port Authority bus collided on Fort Pitt Bridge"
Call or text 412-661-1400 or complete a Free Case Evaluation form