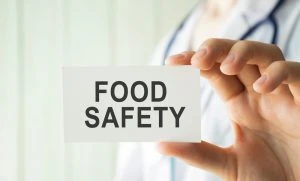 Hostess Recalls Their Raspberry Zingers over Possible Mold Concerns
Hostess has voluntarily recalled their Raspberry Zingers over mold concerns.
The Zingers have the potential to grow mold prior to their best-by dates.
Most of the Raspberry Zingers included in the recall have a best-by date in late August.
However, a multipack frozen and single-serve frozen Raspberry Zingers do not provide a best-by date. This means consumers will need to look for the UPC and batch numbers on the items in question.
The recall only includes the Raspberry Zingers, no other Hostess products.
Consumers should not eat any Raspberry Zingers that match the product information provided by Hostess.
Customers should return the Raspberry Zingers to the place of purchase for a full refund.
Below is a list provided by Hostess of the recalled Raspberry Zingers.
Hostess Raspberry Zingers (Multi-Pack Fresh)
Item UPC (Barcode): 888109110604
Batch: H061224000, H061324000, H061424000 and H061524000
Best By Date: 08/26/2020, 08/27/2020, 08/28/2020 and 08/29/2020
Hostess Raspberry Zingers (Multi-Pack Frozen)
Item UPC (Barcode): 888109110604
Batch: H061524000
Best By Date: N/A
Recovering compensation after an injury from a defective product
If you can prove that your food poisoning or food-related illness or injury was caused by a contaminated or misbranded food product, you may be able to pursue a product liability claim against the business that sold or prepared that food product. You should also contact your local health department to report the incident.
A claim against the negligent business or manufacturer for food poisoning or food- related illness or injury will seek recovery of medical bills, lost wages, out of pocket expenses and pain and suffering.
If you or someone you know has been injured or diagnosed with food poisoning due to a contaminated or misbranded food product, call Berger and Green at 412-661-1400 to schedule a free consultation with a personal injury lawyer in Pittsburgh today.
Source: Fox Business, "Hostess recalls Raspberry Zingers over potential mold"
Call or text 412-661-1400 or complete a Free Case Evaluation form