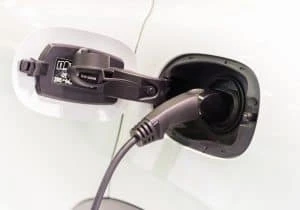 Ford has issued a recall on 50,000 charging cords for plug-in and electric cars due to a potential fire risk.
Ford says the risk for a fire can happen when the cords are plugged into outlets that are not on a dedicated circuit or the circuits are damaged or corroded. This can cause the walls to overheat when the vehicle charging cords are plugged in.
The recall affects the 120-volt cords that came with certain models of 2012-2015 Focus electrics and certain 2013-2015 Fusion Energi and C-Max Energi plug-in hybrids.
Ford will replace the cords with new ones that can detect high temperatures and terminate charging if necessary. Ford will begin notifying affected consumers next week. Ford says owners can continue to use their cords in the meantime if they follow the owner's manual requirements which explain what types of outlets can be used.
So far, Ford says they have received four reports of fires occurring. No injuries have occurred at this time.
Recovering compensation after an injury from a defective product
It is a manufacturer's responsibility to make sure their products are safe for consumers. If someone is injured due to a defective product, a product liability claim may exist.  A claim may be pursued to pay for damages caused by the defective product such as medical bills, missed time from work and pain and suffering.
For a free legal consultation, call 412-661-1400
If you or someone you know has been seriously injured by a defective product, it is important to contact a personal injury attorney to review your rights. Call 412-661-1400 to schedule a free consultation with a personal injury lawyer in Pittsburgh at Berger and Green today.
Source: USA Today, "Ford recalls 50,000 hybrid and electric car power cables due to fire risk"
Call or text 412-661-1400 or complete a Free Case Evaluation form