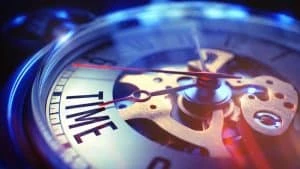 Even after the Social Security Administration (SSA) approves your application for disability benefits, you may still have to wait a while before you receive your first check in the mail. This is because there is a five-month elimination period, or waiting period, for disability benefits.
The Social Security elimination period starts on the date that your injury or illness became disabling, also known as your "disability onset date." Under the law, you can only begin to receive disability benefits once you have been disabled for at least five months. That means, if you become disabled in January, you will not be legally eligible for Social Security disability benefits until June.
Why is there a waiting period for Social Security disability benefits?
The five-month elimination period is in place because the SSA only provides Social Security Disability Insurance (SSDI) benefits to people with long-term disabilities.
Rather than paying you disability benefits to later find out you were suffering from a short-term disability, the SSA will simply wait five months and see.
If your illness or injury goes away goes away before the five-month elimination period, you are ineligible for disability benefits.
For a free legal consultation, call 412-661-1400
What are the exceptions to the five-month elimination period?
There are some exceptions to the five-month elimination period.
First, if you were disabled in the past and the SSA previously approved your disability benefits application, you can start to receive your benefits for your current disability right away. This exception is in place for people who are simply reinstating their benefits.
Second, there is no waiting period for Supplemental Security Income (SSI) benefits. With this type of disability benefit, you can start earning benefits during the first full month after your application date if the SSA approves your application. However, SSI benefits are often lower in amount than traditional SSDI benefits.
It is important to note that if you apply for SSI, you will likely not receive your benefits right away. Instead, you are more likely to receive back payments as SSA application approval can take time.
Should I wait to apply for benefits until after my elimination period is over?
Absolutely not. Although five months may seem like a long time, it takes a long time for the SSA to either approve or deny the applications it receives.
In addition, many disability benefit applications take more than five months to complete. If you wait to apply until after your elimination period is finished, you could wait twice as long to receive your first disability check.
Click to contact our personal injury lawyers today
Where can I get help with my claim?
For help filing an application for Social Security disability benefits or to appeal a denial, contact the disability lawyers of Berger and Green today at 412-661-1400.
And we know that you are relying on these benefits for your income. Waiting for them can be a nightmare. For this reason, we do not charge you any upfront costs until you win your benefits.
Call or text 412-661-1400 or complete a Free Case Evaluation form