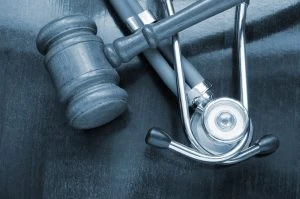 Filing a lawsuit for any reason—including medical malpractice—is just the start of what can be a long and complicated process. While you can file a malpractice suit without a lawyer, know that the person or organization you sue will have lawyers working on their behalf. You will have the time to focus on your recovery with the help of legal representation, however.
Medical Malpractice Can Take Many Forms
Whenever you go to a doctor—whether it is to get a prescription or undergo surgery—you depend on them to take good care of you. Sadly, some medical professionals do not care as much as they should. Additionally, some medical facilities are too busy cutting expenses to think about what effects their cost-saving measures have on your health.
Medical malpractice is a broad term that includes such errors as:
Improper administration of prescription drugs
Unnecessary or insufficient treatment
Incorrect diagnosis
Mistakes during surgery
Failure to inform a patient about risks or treatment options
These errors, in turn, can lead to catastrophic injuries that include:
Birth injuries
Drug overdoses
Disability
Amputation
Scarring or disfigurement
Death
For a free legal consultation, call 412-661-1400
Qualifying for Compensatory Damages
Despite the many forms medical malpractice can take, all successful medical malpractice suits have four elements in common. If you want to recover compensation after your doctor harmed you, you must prove that:
Your doctor was responsible for your wellbeing,
Your doctor somehow failed to live up to that responsibility,
Your doctor's failure caused your injury, and
Your injury cost you good health, money, or—in wrongful death cases—your loved one's life.
To prove your case meets this threshold, you will need to gather corroborating evidence, for each type of damage you are seeking. You may find medical records and expert witness testimony helpful. Compensatory damages are discussed in further detail below.
Economic Damages
Medical malpractice can cost you a lot of money. In your lawsuit, you can ask for compensation for such economic damages as:
Medical expenses
Medical-related travel expenses
Funeral expenses
Loss of wages
Loss of earning capacity
Noneconomic Damages
You can also seek compensation for non-economic injuries like physical or emotional harm. These can include the following.
Pain and suffering
Scarring or disfigurement
Disability
Loss of consortium
Loss of companionship
42 Pa. CSA § 5524 states that the victims of medical malpractice have two years to begin a lawsuit for damages. In other words, while you do have the right to seek compensation, that right does not last indefinitely. You should start your lawsuit as soon as possible to make sure you do not run out of time.
A Lawyer Can Be Invaluable While You Might Not Be Able to Fight for Yourself
While you can pursue a lawsuit without a lawyer if you desire, lawsuits can be very complicated. You will have to know about all laws related to your case, collect evidence to prove your claim, and negotiate with an insurance company. This is a lot to expect from any layperson, especially one who is also recovering from a personal injury or grieving a loved one's untimely death.
It may be in your best interest to hire a lawyer to manage your lawsuit on your behalf. Here is how a representative can assume your legal burden:
Work on a Contingency Basis
Many lawyers do not charge you anything upfront. They take their fee out of your compensation. If you do not recover said compensation, you do not have to pay your lawyer anything.
Looking into Your Claim
You stand a better chance of winning with hard evidence on your side. This can be hard to put your hands on after an accident. A lawyer will investigate your case for you and present all available evidence to the insurance company.
Meeting with the Insurance Company
Your lawyer can meet with the insurance company and fight for every penny of compensation you need and deserve. You will never have to speak to an adjuster after you redirect them to your representative.
Providing Advice
The mere fact that you are not fighting alone can be very reassuring. A lawyer can answer all of your legal questions. They will also give you honest advice about your chances and possible next steps.
A lawyer can also take your case to court. If the insurance company does not offer a fair settlement, they can represent you at trial.
If you or a loved one suffered from medical malpractice in Pittsburgh, Pennsylvania or the surrounding area, Berger and Green want to help. Give us a call at (412) 661-1400. We will evaluate your case for free. We will also charge you nothing unless and until we win your case.
Call or text 412-661-1400 or complete a Free Case Evaluation form