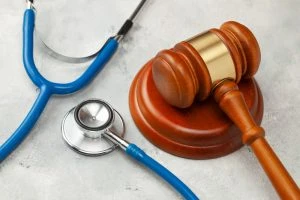 Malpractice insurance will cover a doctor's legal fees and compensatory damages levied against them if the doctor gets sued. While you can sue a doctor without malpractice insurance, as the Journal of Medicine reports, getting compensation from uninsured doctors is not always easy. Fortunately, in Pennsylvania, all healthcare providers are required to be insured, so you should not have to worry about suing uninsured physicians in this state.
Keep reading to learn more about how you can increase your chances of getting compensation from your doctor, whether they are insured or not.
Malpractice Insurance Is Often a Necessity
Medical malpractice suits are all too common. According to Johns Hopkins, medical error kills 250,000 people in the United States every year. Because of this, many doctors carry malpractice insurance to cover the costs of lawsuits filed against them in their practice.
However, as Investopedia points out, malpractice insurance is not just a good idea; it is often a legal necessity. Because doctors run such a high risk of being sued, many medical facilities require them to carry insurance. Doctors without insurance are not allowed to work in certain facilities, such as hospitals. There is an exception for medical professionals employed by the government because these doctors are insured by the government and do not need regular malpractice insurance.
In Pennsylvania, medical professionals are required to have malpractice insurance or be self-insured. If they do not follow this rule, their license may be suspended, according to the Medical Care Availability and Reduction of Error Act §711. This law is designed to protect people who have suffered medical malpractice injuries and may need money to compensate for their losses.
For a free legal consultation, call 412-661-1400
What Happens If Your Healthcare Provider Lacks Malpractice Insurance?
Although the majority of healthcare providers are required to carry malpractice insurance, some doctors still don't have coverage. For example, a doctor may have let their coverage lapse. In this case, if your negligent healthcare provider failed to renew their malpractice insurance, you may have more difficulty recovering the compensation you deserve.
Despite the fact that the physician or other healthcare provider in question is uninsured, you may still have the right to file a medical malpractice lawsuit against them.
At trial, you have the opportunity to recover the losses you have suffered as a result of your healthcare provider's negligence and misconduct. Although you may have been limited by the amounts and types of coverage you could recover through malpractice insurance, legal action offers you another opportunity to pursue fair compensation.
Different Types of Medical Malpractice
Medical malpractice cases can take many forms. When your physician is responsible for making a medical mistake or error that another healthcare professional of similar job experience, training, and education would not have made, they may be found in breach of their duty of care.
Some types of medical errors include:
Delayed diagnosis

Birth injuries

Misdiagnosis

Surgical mistakes

Anesthesia errors

Prescription drug error

Failure to treat

Failure to provide follow-up care and discharge instructions
These are just a few of the ways doctors can cause injury or illness as a result of their negligence. If you suspect your physician is at fault for your condition, an attorney can help you prove medical malpractice.
Click to contact our personal injury lawyers today
You Can Sue for Medical Malpractice Damages
You can sue for economic damages if you suffered financial hardship because of medical malpractice. These damages may take the form of:
Lost wages, which is the income you could not earn while recovering

Reduced earning capacity, which is the money you would have earned in the future but now cannot because your injuries prevent you from working at your pre-injury performance level

Medical expenses, such as hospital bills or the cost of assistive devices

Funeral expenses, such as burial or cremation costs
The aftermath of a medical malpractice incident can cause multiple forms of losses beyond financial loss. Noneconomic damages refer to general losses, whether physical, emotional, or mental. You may qualify for noneconomic damages if you experienced any of the following.
Pain and suffering, such as physical symptoms or emotional trauma

Loss of quality of life, such as loss of independence or the inability to function without pain

Permanent disability, such as the loss of a limb, sense, or organ

Disfigurement
Complete a Free Case Evaluation form now
How to Prove Liability In a Medical Malpractice Case
To prove liability in a medical malpractice case, your attorney will need to show that your physician breached the duty of care. Any time a medical professional violates the standard of care, victims can hold them accountable for their damages. Victims must demonstrate the following elements of negligence:
The medical professional owed them a duty of care.

The medical professional breached that duty of care.

The medical error caused their injuries.

They suffered damages as a result of their injuries.
How a Lawyer from Berger and Green Can Help
You can get legal representation to help you file a claim or lawsuit and fight for compensation. While every lawsuit is different, below is a brief overview of what you might expect during your case and how legal representation can help you along the way:
Investigating your case: You may need more than just your personal recollections to back up your claim. Corroborating evidence will include medical records and expert testimony, such as from a doctor who practices in the same field as the defendant. A lawyer can collect this evidence for you.

Filing the lawsuit: Your lawyer can inform your doctor that you are suing them. They can also file any other necessary paperwork, up to and including arranging for a trial.

Sitting down to negotiate: Before going to trial, you and your doctor have a chance to meet and agree on what compensation you qualify for. More than likely, your doctor will already have a lawyer. Should you hire a lawyer, they can negotiate on your behalf and advocate for your interests.

Going to trial: If you cannot reach a settlement agreement, you may have the option of scheduling a trial. Your lawyer can do this for you. They can also represent you in court, submitting evidence and making arguments to a jury.
Medical Malpractice Statute of Limitations
Under Pennsylvania law, if you are pursuing a medical malpractice lawsuit, you will have up to two years to do so before the statute of limitations expires, according to Pa. C.S.A. § 5524. The statute of limitations is the maximum amount of time a medical malpractice victim has to recover compensation by filing a civil lawsuit.
If your lawsuit is not filed before this essential deadline, the court system will have the authority to dismiss your case. You can take steps to avoid issues like these by getting started on your case as soon as possible.
Get Help From a Medical Malpractice Attorney Today
You can sue a doctor without malpractice insurance, and you do not have to do so alone. Berger and Green represents medical malpractice victims in Pittsburgh, Pennsylvania, and surrounding areas. We can help you fight for compensation to recover your losses. Give us a call to learn more about what our medical malpractice lawyers can do for you.
Call or text 412-661-1400 or complete a Free Case Evaluation form