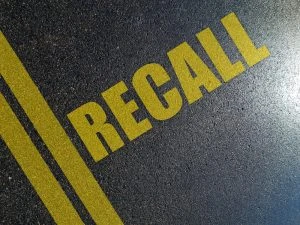 Toyota and Lexus have recalled 133,000 trucks and SUVs in two separate recalls.  The recall involves 12 model-years' worth of vehicles.
The first recall covers 89,700 Toyota Land Cruisers and Lexus LX 570s with model years ranging from 2008-2019.
The recall was issued after a fault in the vehicle's airbags and related systems were discovered. The seat belt tension sensor may malfunction over time which may cause airbag warning lights to illuminate. It can also deactivate the front passenger airbag, knee airbag and passenger side airbag which increases the risk of an injury in the event of a crash.
At this time, there is no solution put in place to fix the issues. Toyota is currently working on a remedy and will contact consumers mid-February.
The second recall affects 44,000 2018-2019 Tacoma midsize pickup trucks.
The recall was issued due to a defective brake master cylinder. A seal in the master cylinder may begin to leak brake fluid. If this occurs, this reduces the performance which could lead to a crash.
Toyota is replacing the entire brake master cylinder. Owners will receive notification beginning in January.
Recovering compensation after an injury from a defective product
It is a manufacturer's responsibility to make sure their products are safe for consumers. If someone is injured due to a defective product, a product liability claim may exist.  A claim may be pursued to pay for damages caused by the defective product such as medical bills, missed time from work and pain and suffering.
For a free legal consultation, call 412-661-1400
If you or someone you know has been seriously injured by a defective product, it is important to contact a personal injury attorney to review your rights. Call 412-661-1400 to schedule a free consultation with a personal injury lawyer in Pittsburgh at Berger and Green today.
Source: Cnet.com, "Toyota, Lexus recall 133,000 trucks and SUVs in two separate recalls"
Call or text 412-661-1400 or complete a Free Case Evaluation form