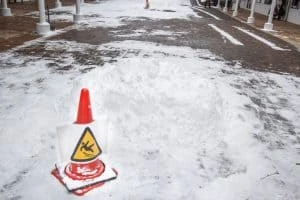 The holidays should be a time for happiness, joy and excitement. Do not let an accident or injury ruin this special time for you.  Go into the New Year without the stress of an accident.
Although the holidays are one of the most joyous times of the year, it is also one of the most dangerous. Many personal injury claims occur during this time.
Christmas can be a stressful time and sometimes we forget to take care of ourselves; most of the time it is while we are on the road.
Distracted driving and speeding are two contributing factors when it comes to auto accidents during the holiday season. Be sure to put cell phones away and slow down while on the roads. There is much more traffic during this time as well. We must all do our part to ensure everyone's safety on the road.
Alcohol is another contributing factor to the number of accidents during the holidays.  The large amount of holiday parties and events lead to more drunk drivers on the road.  We strongly urge our readers to never drink and drive and to always have a designated driver lined up ahead of time.
For a free legal consultation, call 412-661-1400
Slip and fall accidents tend to rise during this time of year as well.  When the outside conditions become icy and wet, trying to avoid a fall can be quite difficult.  Each year, accidental slip and falls cause thirty thousand serious injuries and twenty thousand deaths.  If the owner of the property failed to maintain, take appropriate precautions or fix a known problem that contributed to the fall, a personal injury claim may be pursued.
We hope that you can slow down and take in all the wonderful things the holidays are about, but sometimes it is out of our control when an accident or injury occurs. If you or a loved one is injured in an accident, we want to help you. Going after the at fault parties can be rather complex. At Berger and Green, we understand the loss of time one experiences when involved in an accident and we can help alleviate some of the added stress this has caused you during the holidays. Let us take care of your claim while you focus on getting well in time to enjoy the season.
Recovering compensation after an accident.
Click to contact our personal injury lawyers today
If you or a loved one were injured in an accident, contact the law firm of Berger and Green to review your rights. You may be entitled to compensation. Pursuing a claim after an accident can help pay for unexpected costs such as wage loss, medical bills and pain, and suffering. At Berger and Green, we consider your present and future needs.  Call 412-661-1400 to schedule a free consultation with a personal injury lawyer in Pittsburgh at Berger and Green today.
Call or text 412-661-1400 or complete a Free Case Evaluation form