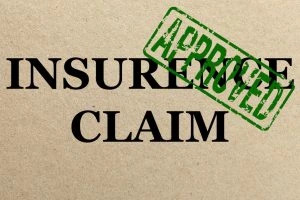 When you file an insurance claim, there are several steps your claim goes through before you learn the insurer's decision. They may approve your claim, in which case you will receive the listed amount of compensation. If the insurance company denies your claim or approves an insufficient amount of compensation, you may need to file a lawsuit in pursuit of a fair payout for your injuries, losses, and expenses.
Having an attorney review your case, handle your claim, and negotiate a settlement can make it easier to navigate this process and help protect your rights.
Submitting an Insurance Claim
An insurance claim is a formal request for compensation based on an insurance policy. This could be a policy you took out to protect your own investments or a liability policy to protect you from accidental injuries.
You will need to submit basic information about the incident or accident and your damages to the insurance company. A representative from the insurer will likely want to ask you a series of questions and learn as much as they can about your incident and what happened. This is usually done over the phone.
It is important to be careful what you say. The insurance company is a business and is motivated to distribute as little compensation as possible, so its representatives will look for reasons to deny your claim or reduce your offer. An attorney can help you understand what to expect and collect the information you will need to make a compelling argument for compensation. If you have a lawyer, you may not need to talk to the insurance company yourself.
For a free legal consultation, call 412-661-1400
Investigating the Claim
The insurance company will assign an adjuster to your case. This adjuster will investigate what happened and determine if they believe you suffered a covered event. In the case of a liability claim, they will also decide who they believe is liable for the accident that caused your injuries.
They will obtain a copy of the police report, medical bills and records, and other documentation of your injuries. If there is a claim for property damages, they may send someone to assess the cost of repairs or replacement.
You have the right to collect your own evidence about these and other details in support of your claim. If you are unsure of how to proceed, a personal injury lawyer may be able to help.
Learning About Your Offer
Once the insurance adjuster completes their investigation, they will contact you or your attorney with an offer. It is imperative that you do not agree to this offer unless you have a good idea of the value of your expenses and losses.
Every case is unique, but for many liability claims, the insurance company's offer should cover:
Medical bills
Ongoing care costs
Property damages
Lost wages
Diminished earning capacity
Out-of-pocket expenses
Pain and suffering
Mental anguish
The best way to understand the value of your case is to have an attorney familiar with the applicable laws review it and help you calculate a fair settlement value. They can determine the value of your full range of economic damages, as well as pain and suffering damages in a liability case.
Click to contact our personal injury lawyers today
Challenging the Insurance Company
If the insurance company's offer does not cover your losses and expenses, you have the right to pursue a larger payout. A lawyer can help you hold out against the insurance company for a maximum settlement. They can review your case, investigate your accident, and help you understand the damages that may be available to you.
If you are unable to reach a satisfactory settlement with the insurance company, your attorney can pursue legal action and take your case to court to argue for the compensation you deserve.
Complete a Free Case Evaluation form now
Talk to an Attorney About Your Case Today
If you or a loved one suffered injuries in a personal injury accident, car accident, fall, or another incident, Berger and Green can help you pursue compensation. Let us file an insurance claim or file a civil suit on your behalf.
We handle these cases on a contingency basis. You do not owe us any attorney's fees until we recover a payout in your case. Call Berger and Green's office today at 412-661-1400 for a free case evaluation with a member of our team.
Call or text 412-661-1400 or complete a Free Case Evaluation form