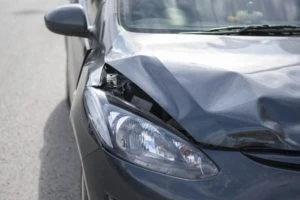 You can get a concussion from a car accident, as well as other types of head trauma. According to the Centers for Disease Control and Prevention (CDC), a concussion is a mild traumatic brain injury (TBI), which occurs when a blow or sudden jolt to the head interferes with normal brain function.
Concussion Symptoms
The symptoms of a concussion vary based on the victim, their age, and the circumstances of the accident. The Mayo Clinic lists some of the common signs of a concussion as:
Headache
Ringing ears
Nausea or vomiting
Fatigue
Dizziness
Confusion
Amnesia
Slurred speech
Forgetfulness
Irritability
Trouble with balance
Some symptoms, such as seizures, may occur more commonly in children. Concussions do not always become evident right away, and symptoms can last for days or weeks.
For a free legal consultation, call 412-661-1400
Concussions Often Result from Car Accidents
One of the primary reasons you can get a concussion from a car accident is that collisions occur very quickly, and the impact can cause your brain to move back and forth inside your skull. When this happens, your brain function may be impaired, which leads to signs of concussion.
Victims can suffer from three different types of concussions based on how the injury occurred.
Direct impact: The head comes into contact with another physical object
Acceleration-deceleration: The head moves back and forth quickly
Blast: The brain is injured from the pressurized waves of explosions
Car accident victims typically suffer either a direct impact or acceleration-deceleration concussion.
Other Conditions May Be Diagnosed as Concussions
Concussions can be tricky to diagnose. Their symptoms often mimic mild TBI injuries, at least initially, but victims may later find that they actually suffer from a more serious condition.
A TBI can have a range of effects on a car accident victim, from barely perceptible to life-threatening, and they can change over time.
Some victims may have a greater chance of suffering a missed or misdiagnosed concussion than others. The CDC found that older adults not only have an increased risk of suffering head trauma, but they may also be vulnerable to developing concussions that go unnoticed. Certain factors, such as taking blood thinners, can make concussions serious or even fatal for the elderly.
Brain Hemorrhage
Symptoms of a concussion often resemble those of a brain hemorrhage, more commonly known as a brain bleed. Like concussions, brain bleeds usually occur suddenly, and the victim may feel tired, nauseated, confused, or dizzy.
While some hemorrhages worsen quickly, others continue to enlarge over time, making them more difficult to catch in the early stages. According to the Cleveland Clinic, car accidents are a leading cause of brain hemorrhages.
Skull Fracture
Some circumstances can cause the skull to break, resulting in a condition known as a skull fracture.
Some skull fractures are mild and heal on their own with little to no treatment, while others can be fatal. Brain damage does not always result from skull fractures, but when it does, it often appears in the form of a hemorrhage, and its symptoms may be similar to those of a concussion.
Click to contact our personal injury lawyers today
Complications of Concussions
Although most concussions resolve on their own without causing lasting injuries, complications can occur. They may include:
Lasting headaches
Dizziness
Cognitive difficulties
Vertigo that lasts for weeks or even months
Second impact syndrome, which can be fatal if the victim suffers a second concussion before the first one heals
Research has also found that people who experience multiple concussions, such as those who play contact sports, may develop permanent brain damage.
Scientists are still studying data to determine the long-term effects of several concussions over time, but much of the research has led to unfavorable outcomes thus far. Some of the effects may include:
Trouble with memory and processing speed
Depression
Neurodegenerative diseases
If you believe you suffered a concussion in a car accident, seek medical attention before you play any contact sports or risk head impact in another way.
Complete a Free Case Evaluation form now
You May Qualify for Compensation if You Suffered a Concussion from a Car Accident
If your concussion was caused by the negligence of another driver, you might be eligible to pursue financial awards for your injuries. The types of compensation victims receive depend on their case, but they may include recovery for:
Medical bills
Lost wages
Loss of future wages
Pain and suffering
A lawyer from Berger and Green can help you determine if you qualify for compensation and, if so, evaluate your damages and fight for fair financial recovery on your behalf.
Contact Berger and Green to Get Started
Pennsylvania insurance laws can complicate the process of filing a claim in your car accident claim, but our Pittsburgh, PA attorneys can assist you in seeking the compensation you are entitled to for your injury. Contact the legal team at Berger and Green today at (412) 661-1400 so we can get started on your case as soon as possible.
Call or text 412-661-1400 or complete a Free Case Evaluation form