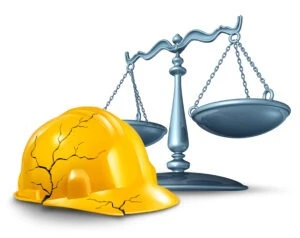 Understanding Your Rights in Third-Party Workers' Compensation Claims
Workers' Compensation provides crucial protection for employees who suffer injuries or illnesses on the job. While most workers are familiar with the basic process of filing a claim with their employer's insurance, many are unaware of the possibility of pursuing third-party claims.
In Pennsylvania, third-party claims can offer additional means of compensation needed after a workplace accident. In this blog post, we will discuss third-party workers' compensation claims and the rights of injured workers.
Understanding Third-Party Claims
In Pennsylvania, when an employee sustains an injury at work, they are typically entitled to receive benefits through their employer's workers' compensation program. These benefits include medical treatment coverage and wage loss benefits. Workers' compensation is a no-fault system, meaning that regardless of fault, employees receive benefits. In exchange for not having to prove fault, employees give up their right to sue their employers for their injuries.
There are situations where a third party, someone other than the employer or co-worker, may be responsible for the worker's injuries. These third parties can include negligent drivers, equipment manufacturers, property owners or subcontractors. In such cases, the injured worker may be able to pursue a third-party claim in addition to their workers' compensation benefits.
Advantages of Third-Party Claims
One significant advantage of pursuing a third-party claim is the potential for additional compensation. A successful third-party claim can include compensation for pain and suffering, emotional distress and other non-economic damages. This additional compensation can provide relief for the physical and emotional toll experienced by injured workers.
Third-party claims are also not subject to the limitations imposed by workers' compensation laws. In Pennsylvania, workers' compensation benefits have caps and limitations, but third-party claims allow injured workers to seek compensation beyond those restrictions. This can be beneficial for workers with severe injuries or long-term disabilities that may require ongoing medical care, causing them to face financial challenges.
The Process of Filing a Third-Party Claim
To file a third-party claim in Pennsylvania, injured workers must first establish that a third party's negligence caused their injuries. You must gather evidence, witness statements, accident reports, photographs and medical records to support the claim. It is recommended to consult an experienced attorney who specializes in workers' compensation and personal injury cases to navigate the legal process.
Third-party workers' compensation claims in Pennsylvania offer a route for injured workers to seek additional compensation. By understanding your rights and exploring these claims, employees can help alleviate the burdens resulting from workplace injuries. If you have questions about third-party claims because of your work-place injury, contact the personal injury lawyers at Berger and Green.
Call or text 412-661-1400 or complete a Free Case Evaluation form