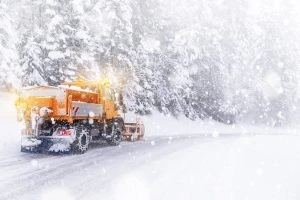 A man has died after he was struck by a snowplow in North Versailles.
The incident happened during last Wednesday's snowstorm in North Versailles.
The victim was out using his snowblower when he was struck by the snowplow.
Investigators say the truck was backing up a steep alley on the 100 block of Union Avenue in North Versailles when he struck the victim.
The man was pronounced dead at the scene.
Recovering compensation after an accident
If a loved one was killed in an accident, it is important to contact a personal injury attorney right away to review your family's rights. You may be able to file a civil wrongful death claim.
Pursuing a claim after losing a loved one will never fill the void left by a loved one's passing away. It is not a matter of profiting for the family left behind, but rather recovering. The recovery of damages can alleviate the unexpected funeral costs and expenses accrued when a loved one passes.
Call 412-661-1400 to schedule a free consultation with a personal injury lawyer in Pittsburgh at Berger and Green today.
For a free legal consultation, call 412-661-1400
Source: WPXI, "Man hit, killed by public works truck was heading to snow blow neighbors' driveways during storm"
Call or text 412-661-1400 or complete a Free Case Evaluation form