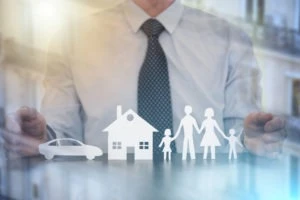 Dealing with insurance companies can be the most frustrating aspect of an accident. American Family Insurance accident claims in Pittsburgh require dealing with Pennsylvania's unique no-fault laws, as well as the standard pushback from adjusters. Whether American Family Insurance insures you or the other party, the team at Berger and Green can address your questions.
Although American Family Insurance does not write policies in Western Pennsylvania, you may need a Pittsburgh auto collision lawyer at Berger and Green if you are the victim of an accident caused by an American Family Insurance insured or if you are visiting the Pittsburgh area and were in an accident.
Pursuing an American Family Insurance Claim
A claim with an insurance company like American Family Insurance typically follows these steps:
Reporting the accident

Filing a claim

Giving an official statement

Having your claim assessed

Negotiating compensation
While this seems simple, reality can be complicated. American Family Insurance is focused on protecting themselves; you may find yourself at odds with them, even if they are your insurer.
For this reason, you can insert an additional step into the process: contacting a lawyer. The Berger and Green team can represent you every step of the way. American Family Insurance may not have your best interests at heart, but we do.
Reporting an Accident to Your Insurance Company
Knowing insurance companies care more about themselves than you could make you hesitant to report accidents. However, reporting to your insurer and the police may save you future headaches.
You must report to the police any accident that causes injury or damage that requires a vehicle to be towed (75 Pa. C.S.A. § 3746). Likewise, failing to report to insurance could mean lost coverage.
If you're worried about reporting an accident, you can contact us right after the accident to protect your interests from the beginning.
For a free legal consultation, call 412-661-1400
Pittsburgh, Pennsylvania's Insurance Laws
Pennsylvania offers a choice between two options (75 Pa. C.S.A. § 1705):
Limited tort coverage

Full tort coverage
With limited tort coverage, you can be compensated for medical costs and lost income through your own policy up to the amount of coverage that you had purchased regardless of fault. You can only file a lawsuit against the other party for economic damages such as lost income (wages) or medical bills not covered by your insurance unless you suffered serious injuriesor another exception to the limited tort threshold applies to your case.
By contrast, with full tort coverage, you can pursue economic damages as well as pain and suffering. You essentially opt out of the no-fault rule, retaining the right to sue the other party.
When American Family Insurance Is Involved
After a Pittsburgh car accident, you may deal with an American Family Insurance claim if:
You have full tort coverage and they insure the at fault driver

You have serious injuries and they insure the at fault driver

You are insured by American Family Insurance and need coverage for your medical bills or you purchased wage loss coverage

You are insured by American Family Insurance and the other driver is uninsured or underinsured
Your American Family Insurance coverage may not provide enough insurance to cover your costs. For instance, a three-day hospitalization alone can cost $30,000 on average, according to Healthcare.gov; that doesn't include rehabilitation expenses.
Possible Tactics Used By Insurance Companies
American Family Insurance may try to save money by:
Undervaluing claims or low-balling offers

Pressuring you to give a statement

Attempting to get you to admit fault even if you are not at fault

Offering a settlement before you know all your expenses or before you have recovered or reached maximum medical improvement

Shifting blame to you or another party

Acting in bad faith
Some of these tactics are harder to detect than others. They may make it sound like the low settlement they are offering is generous, or that an offer will only last for a limited time. They also may try to get you to agree verbally before you see anything in writing.
You have a right to take time to seek medical attention, consider your options and expenses, and consult legal help. The Pittsburgh car accident lawyers at Berger and Green can advise you of your rights and combat these tactics.
Get Help When Giving Your Official Statement
We already mentioned the importance of reporting an accident. We can also help you craft your official statement, making sure you:
Stick to the facts

Avoid apologizing

Remove emotions or feelings

Dodge attempts to trip you up

Cite important evidence
It can be nerve-wracking to go on the record. We can help you feel prepared.
We Investigate Bad Faith Claims
Sometimes, insurance companies do not act in good faith. This can involve:
Refusing to pay a claim that your policy covers

Taking too long to process and pay your claim

Failing to disclose important policy information

Forcing you to jump through hoops to prove your claim
In other words, if you feel American Family Insurance is not behaving ethically or reasonably, you may have grounds for a case against them for acting in bad faith.
Click to contact our personal injury lawyers today
Have More Questions? We Have Answers!
Whether you are dealing with American Family Insurance through filing a claim on your policy or through the other party's coverage, we can help. Berger and Green can communicate with them directly to get information, review offers, and negotiate settlements. Get a free consultation now: (412) 661-1400.
Call or text 412-661-1400 or complete a Free Case Evaluation form