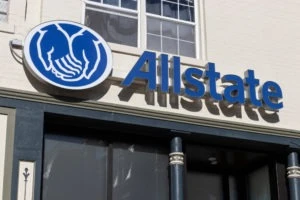 Allstate may cover your accident in Pittsburgh, but that doesn't mean the process will be easy. Insurance companies represent one party—themselves. A law firm that handles Allstate insurance accident claims in Pittsburgh can help you.
Allstate Is a Major Insurer with Major Resources at Its Disposal
Though it handles accidents in Pittsburgh, Allstate's reach is nationwide. According to the Insurance Information Institute (III), Allstate is among America's five largest private passenger auto insurance underwriters.
Being such a large insurer means that Allstate is financially able to pay your claim. However, Allstate's size may also mean that:
It has a fleet of well-paid attorneys to defend its interests.

It can afford to delay claims.

It has a clearly defined mission to make money, even if that means underpaying or denying legitimate claims.
Allstate's Reputation
The National Law Review (NLR) listed Allstate as the worst insurance company in America in 2021. Their analysis cites:
Allstate's CEO's admission that the company's goal is to earn a financial return for shareholders – not necessarily to do right by customers

A reputation for lowball offers and "hardball" tactics with its customers

Intentionally confusing language in Allstate insurance policies
You may find that you're not, in fact, in good hands with Allstate. Hiring a lawyer to lead your claim could protect you from Allstate's practices.
For a free legal consultation, call 412-661-1400
How Can Our Firm Help with an Allstate Insurance Claim in Pittsburgh?
We, at Berger and Green, are personal injury lawyers serving Pittsburgh and Western Pennsylvania. Our experience allows us to protect victims, anticipate possible case outcomes, and find a resolution. Our team assists accident victims like you by:
Contacting Your Insurance Company
Whether Allstate or another company insures you or the negligent driver, they must be informed of the accident. You may be asked to give a recorded statement to one or more insurers. We'll help you determine whether to provide such a statement and help you with any statement you provided. Once you've given your account, our team will handle remaining interactions with the insurance company.
Finding the Cause of Your Accident
We'll investigate your collision to:
Secure important evidence

Determine liability for the accident

Obtain witness accounts

Gather a complete picture of where, how, and why the accident happened
We'll determine liability based on the facts of your crash.
Identifying Your Recoverable Losses
Your losses may determine how we seek compensation. Accident victims may face vehicle repairs, medical bills, and lost income as well as pain, suffering and the loss of life's pleasures. Per the Pennsylvania Department of Transportation (PennDOT), minimum vehicle insurance typically covers:
Property damage

Injury or death (e.g., medical bills)

Wage loss (optional)

Liability
You may have additional losses, like pain and suffering. We'll discuss your losses with you and consult your doctors. We may decide to file a lawsuit if insurance doesn't adequately cover your losses.
Seeking a Full Financial Recovery
Accident-related losses can last a lifetime – our attorneys understand this. We seek a complete financial recovery. This means considering not only your current losses, but future losses too. Harm from your accident may include:
Vehicle damage

Medical expenses

The cost of temporary transportation

Rehabilitation costs

Traumatic memories

Lost earning power

Sleeplessness

Permanent disability
Losses in wrongful death cases are also significant. You may have lost your spouse or parent. The deceased may have provided essential financial support. Funeral costs may be substantial. Our team seeks a fair recovery for every accident victim we represent.
Our firm can help with your Allstate insurance claim in Pittsburgh. If your case requires further legal action, we'll take the necessary steps.
When do Accident Victims Have to Deal with Allstate?

You may have to deal with Allstate if they're your insurer or they insure the at-fault party. Pennsylvania is a modified no-fault insurance state, which means that:
You will first turn to your insurance policy to cover medical bills from your accident, no matter who was at fault and possibly income loss.

If your losses exceed your coverage limits or if you have losses other than out of pocket costs, then you may seek coverage from the at-fault party's insurance company.
If the at-fault party's insurance won't cover your losses or won't fairly compensate you, then we may sue. We generally seek compensation through insurance first.
Challenges to Your Claim
Our team is prepared for any possible challenges with your claim. Hurdles may include:
Allstate claiming that you're at fault for your accident

Allstate honoring only part of your insurance claim

Allstate delaying review, valuation, or payment of your claim

Allstate being dishonest, misleading, or elusive in its dealings with our firm

Allstate denying your claim outright
Accident victims in Pennsylvania may fall victim to these tactics. We'll ensure that you do not.
Call Berger and Green Today About Your Accident in Pittsburgh
You may face pressure from Allstate shortly after your accident in Pittsburgh. Don't wait to get legal help – your rights may be at risk. Berger and Green will handle your claim from start to finish. If we need to sue, we'll lead that process as well.
Call Berger and Green today at (412) 661-1400 for a FREE consultation. You won't pay us anything unless we get compensation for you.
Call or text 412-661-1400 or complete a Free Case Evaluation form