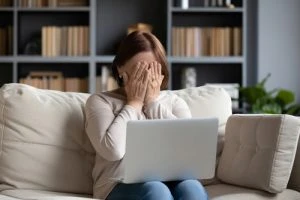 A wrongful death lawsuit seeks monetary compensation when someone's actions causes the death of another person. The wrongful act can be accidental, careless, or intentional. The legal beneficiaries of the person who died can ask the court to hold the negligent party responsible for the harm they caused.
Some people mistakenly think that they cannot go after money damages if the person who caused the death of their loved one gets convicted of a crime and goes to jail, but that is not true. The at-fault party can face both criminal and civil consequences.
Another common misconception is that there is no civil case (seeking money damages) if the other party did not get convicted of a crime for the death. Criminal cases have a different burden of proof than civil cases. In other words, the law sets the bar much higher when the defendant could lose their liberty (go to prison) than when they might have to pay financial compensation to the survivors of the person who died.
What Constitutes Wrongful Death
According to the Centers for Disease Control and Prevention (CDC), accidents are the third-leading cause of death in America. Only heart disease and cancer kill more people in our country than unintentional injuries. Since many accidents are preventable, these deaths are tragically unnecessary.
42 Pa. C.S.A. § 8301 explains what qualifies for a wrongful death lawsuit in Pittsburgh, Pennsylvania. The legal beneficiaries can file a lawsuit for financial compensation when someone else causes the death of their close relative because of:
A wrongful act
Neglect
Illegal violence
Negligence
Wrongful Act
Reckless conduct or behavior that disregards the safety and well-being of others can cause wrongful death. Here are some examples:
A person drives while drunk and causes a fatal crash
Someone steals the prescription drugs someone else needs for a significant medical condition; without the needed medication, the patient dies
A dangerous car component, like an exploding airbag, stays on the market after the manufacturer becomes aware of the defect; the airbags deploy with excessive force and kill vehicle occupants
Reckless driving, like road racing, takes the life of someone in another car
Neglect
A wrongful death claim can arise when another person's neglect causes someone's death. For example, a nursing home or caregiver can be liable for wrongful death by neglect when they:
Fail to call for an ambulance when a person has a survivable medical emergency
Do not take the patient to the doctor for needed medical care
Fail to get drug prescriptions filled or do not give the patient medication as prescribed
Do not ensure that the vulnerable person consumes adequate nutrition and hydration
Unlawful Violence
The survivors of murder victims can go after the defendant for money damages for their losses. Even if the other party did not intend to kill the victim but did mean to hurt them, the situation may qualify for a wrongful death lawsuit.
Negligence
This category includes careless, unintentional actions that cause the death of another person. When someone dies from injuries in a car accident that simple negligence caused, even if there was no grossly reckless conduct involved, the legal beneficiaries could still have a wrongful death claim.
Medical negligence can fall into this category, as well. When a doctor or hospital makes a mistake that leads to someone's death, it may be deemed negligence.
For a free legal consultation, call 412-661-1400
The Looming Deadline
Our state gives survivors very little time to file a lawsuit for the wrongful death of their loved one. 42 Pa. C.S.A. § 5524 sets the time limit for taking action. If you miss the deadline, you may lose the right to hold the negligent party accountable for the loss of your loved one.
Wrongful death cases are complex. It takes time to investigate the situation, determine who is liable, and prepare the required documents to file a wrongful death lawsuit. If you want a lawyer, make sure you talk to our team well in advance of the deadline.
How to Pay for a Wrongful Death Lawsuit
When you talk to a personal injury attorney about your family's wrongful lawsuit, be sure to ask how the lawyer gets paid. Wrongful death claims, like other personal injury lawsuits, typically get handled on a contingency-fee-basis. That means that you do not have to pay upfront legal fees. The lawyer does not get paid unless and until you win.
If you want to find out whether you might have a wrongful death claim for the death of your close relative, you can call Berger and Green today at (412) 661-1400. We do not charge for the initial consultation, and there is no obligation. We handle wrongful death claims on a contingency-fee-basis.
Call or text 412-661-1400 or complete a Free Case Evaluation form