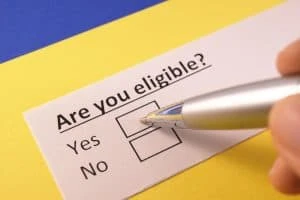 If you receive military retirement benefits or veterans benefits from the U.S. Department of Veterans Affairs (VA), you might qualify for disability benefits from the Social Security Administration (SSA). Getting military retirement or VA disability benefits does not affect eligibility for Social Security Disability Insurance (SSDI). On the other hand, having a disability that meets the VA's definition does not necessarily mean you will meet the SSA's disability standards.
The disability lawyers at Berger and Green can explain how military retirement or VA disability benefits affect eligibility for SSDI benefits. If the SSA denied your application, we can help you with the appeals process. Call us at 412-661-1400 today for a free claim evaluation.
Will VA Disability Benefits Impact My SSDI Claim?
The SSA has a much stricter definition of disability than the VA. For this reason, you cannot assume you will get approved for SSDI just because you receive VA disability benefits. Under the requirements for SSDI, this program only pays out for those who suffer from:
A total disability that has lasted for a year; or
Is expected to last for a year; or
Is permanent.
VA disability recognizes partial disability and awards benefits based on a percentage of impairment. In this way, even a relatively minor impairment might qualify for some benefits from the VA.
For a free legal consultation, call 412-661-1400
How Do I Prove My Impairment to the SSA?
In general, there are two ways you can prove you suffer from a qualifying impairment and should receive SSDI benefits. You can:
Meet the criteria under an impairment listing; or
Qualify based on a Residual Functional Capacity (RFC) examination if you do not meet a listing.
Meeting an Impairment Listing
The SSA publishes a book of impairment listings, known as the Blue Book. This book lists qualifying medical conditions and impairments and notes the criteria you must meet to get disability benefits based on your impairment. You will need to have medical evidence in your records to prove you meet these criteria. You might need information from your doctor like:
X-rays; or
CT scans; or
MRI scans; or
Clinical tests; or
Laboratory results; or
Other documentation.
Qualifying With Your RFC
If you do not meet the criteria under an impairment listing, you will need to qualify based on your RFC. There are three ways the SSA will determine your RFC:
A doctor from the Office of Disability Determination Services will evaluate your RFC based on your medical records; or
Your doctor will evaluate your RFC based on your medical records and their knowledge of your condition and limitations; or
You will have to attend a consultative exam with a third-party doctor paid by the SSA.
If you cannot work your last job or any other job you might qualify for, you might get approved for disability benefits.
Will Military Retirement or VA Disability Benefits Count as Income for SSDI?
Neither military retirement nor VA disability count as earned income for the SSDI program. This means you can continue to draw these benefits without them affecting your eligibility or benefit amount for SSDI. In addition, there will not be an offset for any of your benefits. This means you will continue to draw the full amount from each program with some exceptions.
In some cases, drawing payments from another source of benefits might count as earned income for SSDI.
While SSDI is not an income-based program, you do need to have an earned income below a certain level to qualify. This is the substantial gainful activity limit. If you work a job, are self-employed, or otherwise have an earned income above this monthly limit, you will not be eligible for SSDI because it appears you can earn a living.
Click to contact our personal injury lawyers today
Can I Use Military Records to Prove an Impairment for SSDI?
Your medical records play a key role in getting SSDI benefits. The disability examiner who handles your case will request all your related medical records to evaluate your impairment. If you are retired military, or you receive VA disability, many of your records might be from VA hospital care.
Complete a Free Case Evaluation form now
How Can I Get Help From a Disability Attorney?
The attorneys from Berger and Green can help you file your SSDI application. If you received a denial, we can help you understand why the SSA did not approve your claim, and we can navigate the appeals process for you.
If your impairment occurred because of someone else's negligence, our personal injury team might be able to help you recover damages.
Call us today at 412-661-1400 for your complimentary case review.
Call or text 412-661-1400 or complete a Free Case Evaluation form