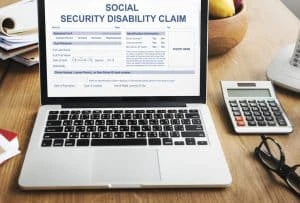 When applying for Social Security Disability benefits (SSD), a few common mistakes could affect your chances of getting approved. Read on to see what these mistakes are and how you can avoid them.
Incomplete Information:
The application for SSD benefits is rather extensive. The information the SSA needs to make a decision on your claim includes: education, employment and medical history to name a few. If an applicant fails to answer these questions fully, it could lead to a denial or a delay. Answer all questions asked as thoroughly as possible. The SSA uses these answers to search for your medical records and doctors so correct spelling is also important.
For a free legal consultation, call 412-661-1400
Conflicting Information:
Provide consistent information throughout your application. This includes: dates, medical diagnoses and doctors. Review your application and make sure no answers contradict one another.
Incorrect Information:
Medical records are the main pieces of evidence the SSA looks at when making a decision on your SSD claim. Applicants often misspell doctor's names and facilities. It is also important you have the correct address and phone numbers for your doctors. If the SSA cannot locate the doctors or facilities you provided, they cannot use that information when determining your eligibility. These records are very crucial to your case.
Click to contact our personal injury lawyers today
Missing the SSA's Deadlines:
After you submit your application, the SSA can request more forms to be filled out. These forms have strict deadlines. If you fail to turn in your paperwork by the SSA's requested date, they could drop your claim. This would mean you would have to start the application all over again. Always turn in your paperwork on time to the SSA and if you need additional time or assistance, call the SSA to see if they could grant an extension.
Complete a Free Case Evaluation form now
Getting Help Applying for Social Security Disability Benefits
You should apply for Social Security Disability benefits as soon as possible. If you become disabled and will be unable to work or your disability is life threatening, do not hesitate to apply. The process for receiving these monthly payments and benefits can take a long time. It is important that you begin the application process early so that you can begin receiving benefits as soon as possible.
If you are considering applying for either SSD or SSI benefits, do not delay. Contact and experienced Social Security Disability Attorney to find out how. Call the Social Security Disability attorneys at Berger and Green at 412-661-1400 for a free no obligation consultation to discuss your claim.
Source: Disability Benefits Help, "Common Mistakes Disability Applicants Make"
Call or text 412-661-1400 or complete a Free Case Evaluation form